Hi. We are Chris and Valerie Dow.

We are wild about Energy !
We are fascinated by the energy of the sun, the wind, the oceans, the weather, the earth, the animals and plants, the food we eat, our bodies and minds, and of places and living spaces. These energies can empower us to do all the things we enjoy and to live our best lives.
Since we have become more aware and sensitive to various types of ch'i, we have experienced some that are not healthy or nurturing for us. You may have had this experience, yet not been aware of where that headache came from or why "all of a sudden" you felt so tired.
Our bodies and minds are naturally designed to feel good and energized. We discovered that by understanding the forces that surround us we can use what is beneficial to empower our living space. This enables us to create a positive environment where we can recharge each time we return home.
Assisting you to empower your living space is the most exciting and rewarding way we spend our time.
---

We gave birth to empower-your-living-space.com due to our desire to follow our passion for energy in our work.
Feng Shui Secret Tips include many options for you to choose from to empower your living space. Solar, both passive and active, draws on the power of the sun to create your positive environment. You will also find many "green cures" that are healthy for you and the earth.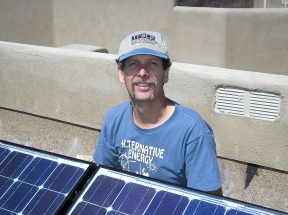 Christopher J Dow is a licensed (Solar) Electrical Contractor in Kansas, New Mexico and Master Electrician in Colorado. He designs, sells and installs PV and works with you to meet your needs. Chris also fixes the electrical pollution we find in living spaces.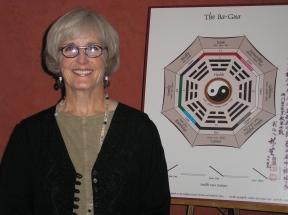 Valerie Lyn Dow is a BTB Feng Shui Professional Consultant. She consults with individuals and businesses blending Feng Shui Secret Tips, Solar Technology, and green design materials to naturally empower living spaces.
---
We love to travel and teach energy classes wherever we are. Contact us for pricing and our travel itinerary. We may be in your town soon.
Contact Us